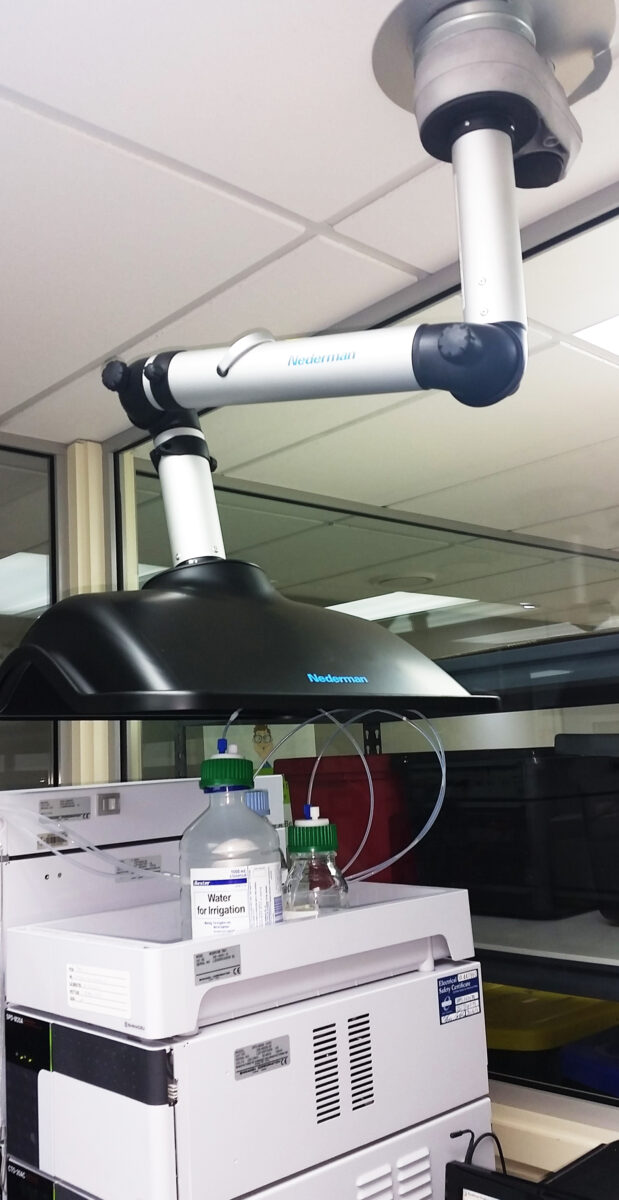 Understanding that manufacturing processes in the pharmaceutical industry generate potentially explosive dust and gases, Bayer Pharmaceuticals chose Atsource to help negate that risk.
After several site visits and comprehensive liaison with their Laboratory Managers and Technical staff, we installed fume extraction systems at Bayer's Wiri and Glenfield laboratories.
Coordinating installation of a comprehensive system within these working labs was a challenge, due to existing equipment and meeting Bayer's strict protocols and working requirements.
Our engineers designed the system so that the main plant was located outside the laboratory areas, meaning service access can be provided without entering the laboratory itself.
The systems for Bayer Pharmaceuticals were designed using: