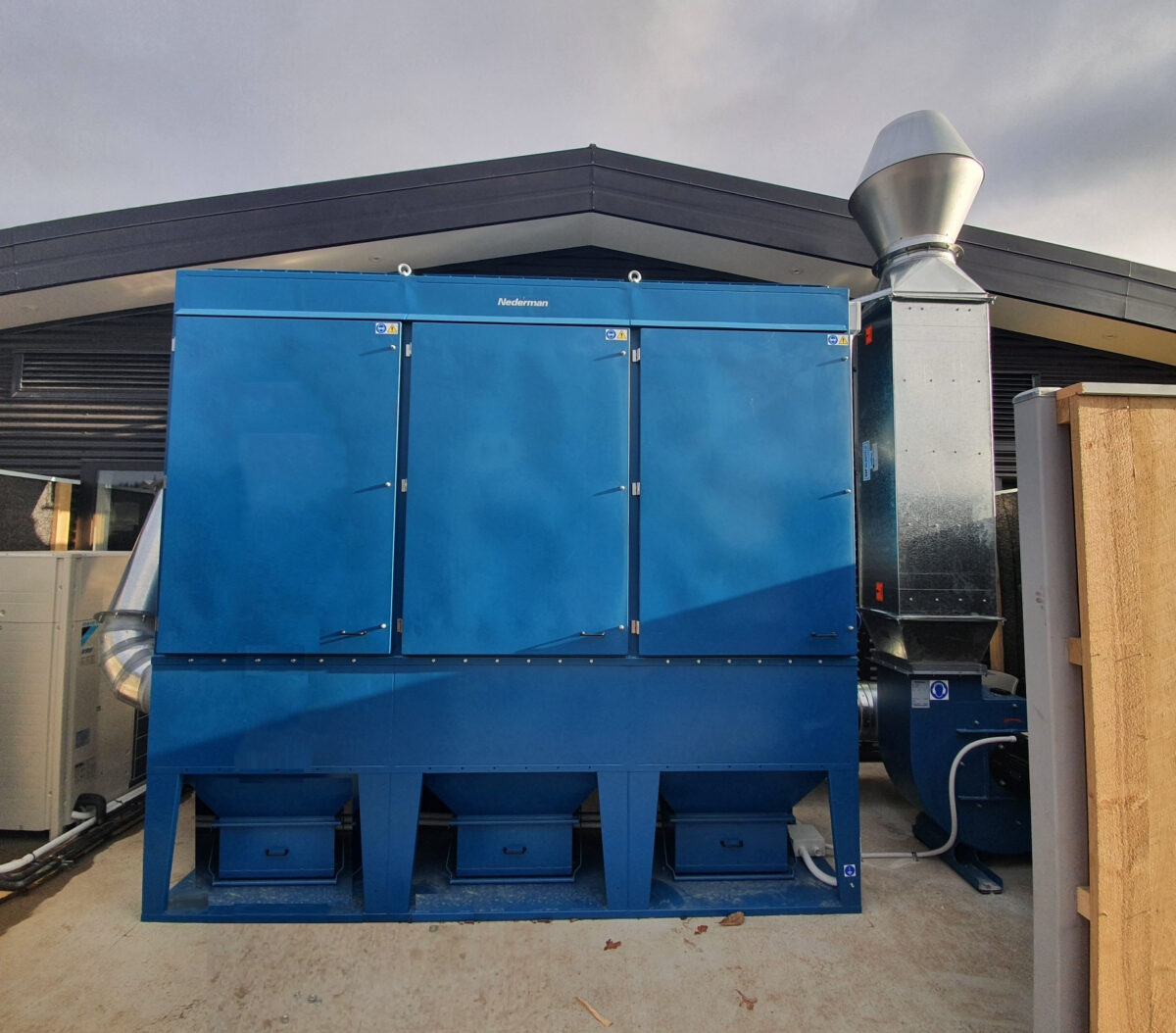 In designing the new technology facilities at The Terrace School, Powell Fenwick Consultants chose Atsource to provide the dust extraction system, ensuring clean air for staff and students as they learn new skills.
During the design stage Atsource engineers worked in conjunction with Powell Fenwick Consultants to develop a compliant and safe design engineered to meet the Ministry of Education requirements.
Wood dust is potentially combustible, and any system designed for or any products supplied for handling combustible dust must comply with relevant NZ Standards, and ATEX Requirements.
We take this responsibility very seriously, as does our systems manufacturer Nederman, who supply products designed to meet stringent international standards.
Products supplied for the system installed in The Terrace School are a combustible dust rated Nederman AUTO MZ 90 Dust Collector, and a CARZ Explosion Isolation Valve.
The dust collector unit was fitted with top mounted explosion vent panels, to allow the venting of any explosion to a safe, and unoccupied area, and the isolation valve was fitted into the inlet duct to prevent explosion propagation back into the room.