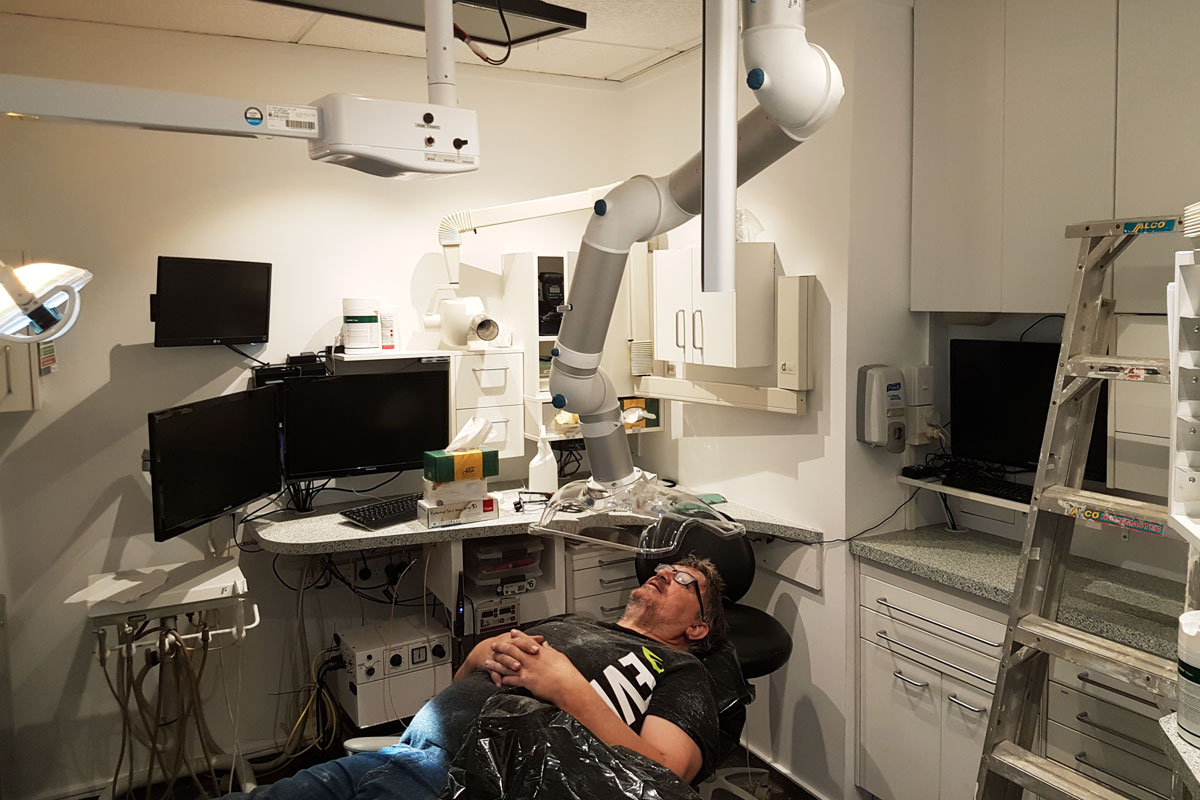 Milford Dentists are all about clean teeth, but they are proactive about clean air also. They commissioned Atsource to design and install a safe, effective and non-obtrusive method of ensuring patient and dentist safety from airborne dental aerosols, viruses and bacteria.
Using extraction arms that are flexible and self-supporting, these can be positioned as a physical barrier between the patient and the dentist, as well as providing aerosol extraction direct from the patients breathing zone.
This provides optimum protection for the dentist, and also removes the aerosol mist, and any viruses including Covid-19 from the immediate environment.
The arms can be moved into position to provide effective extraction, or, alternatively, can be moved away from the patients chair when not required.
The system for Milford Dentists utilises:
Nederman FX 75 Arms with clear plastic hood
Nederman HEPA Filters to provide a very high level of filtration before the air is discharged to atmosphere.