Low Vacuum Dust Collectors and Filters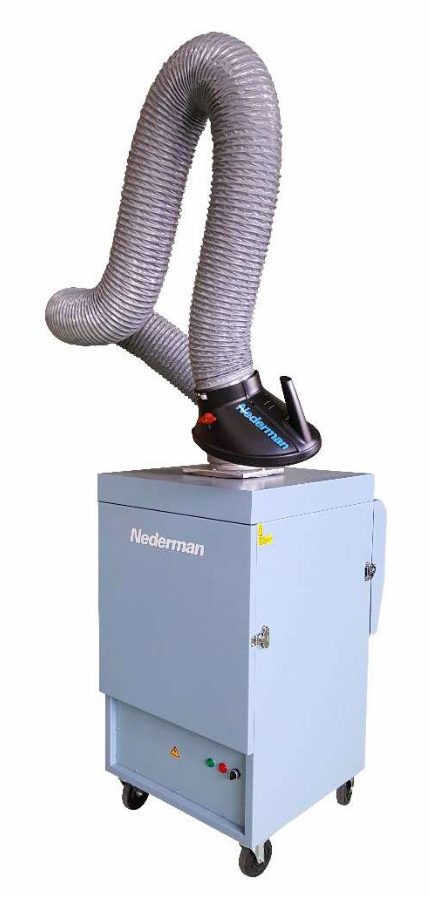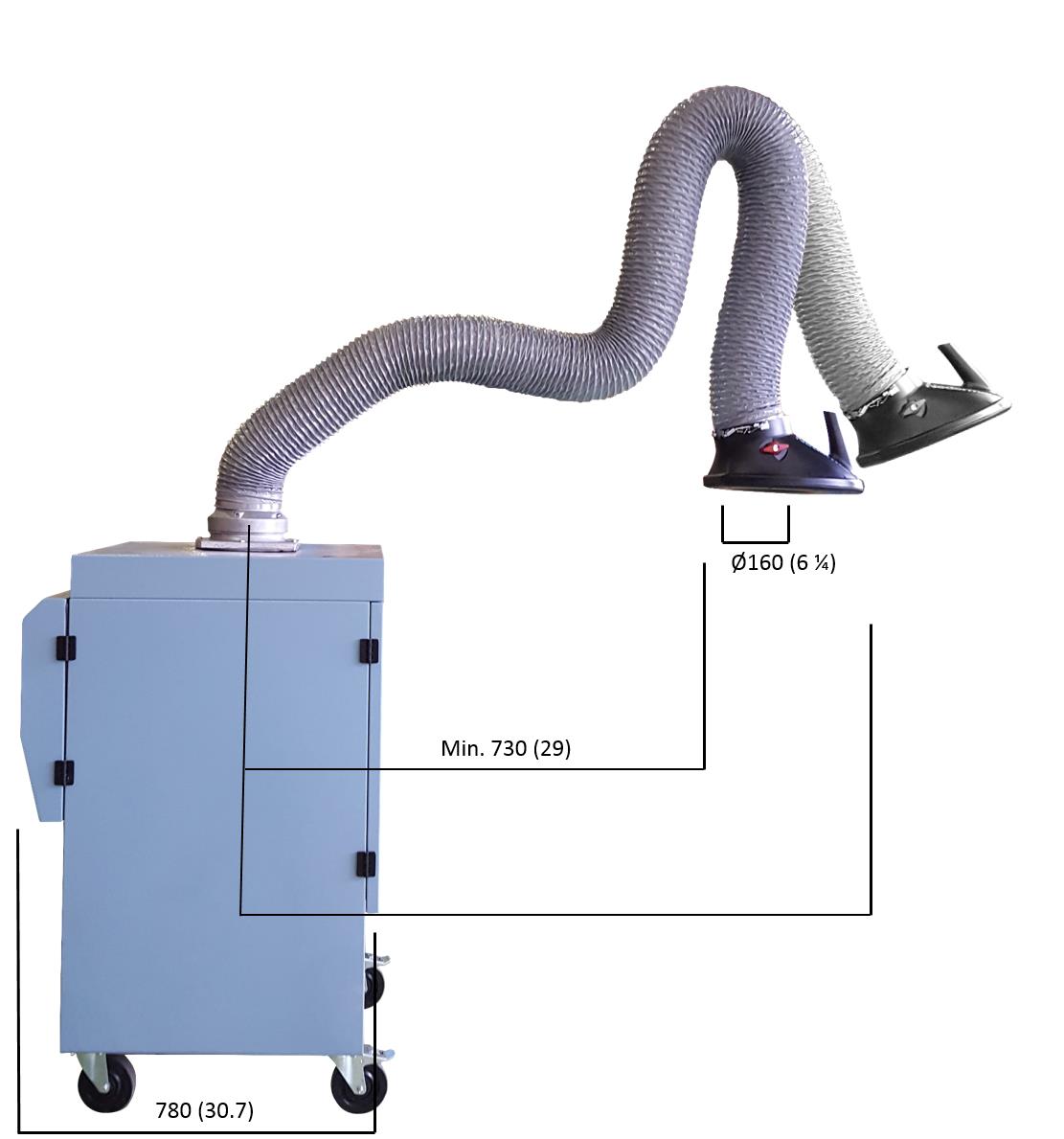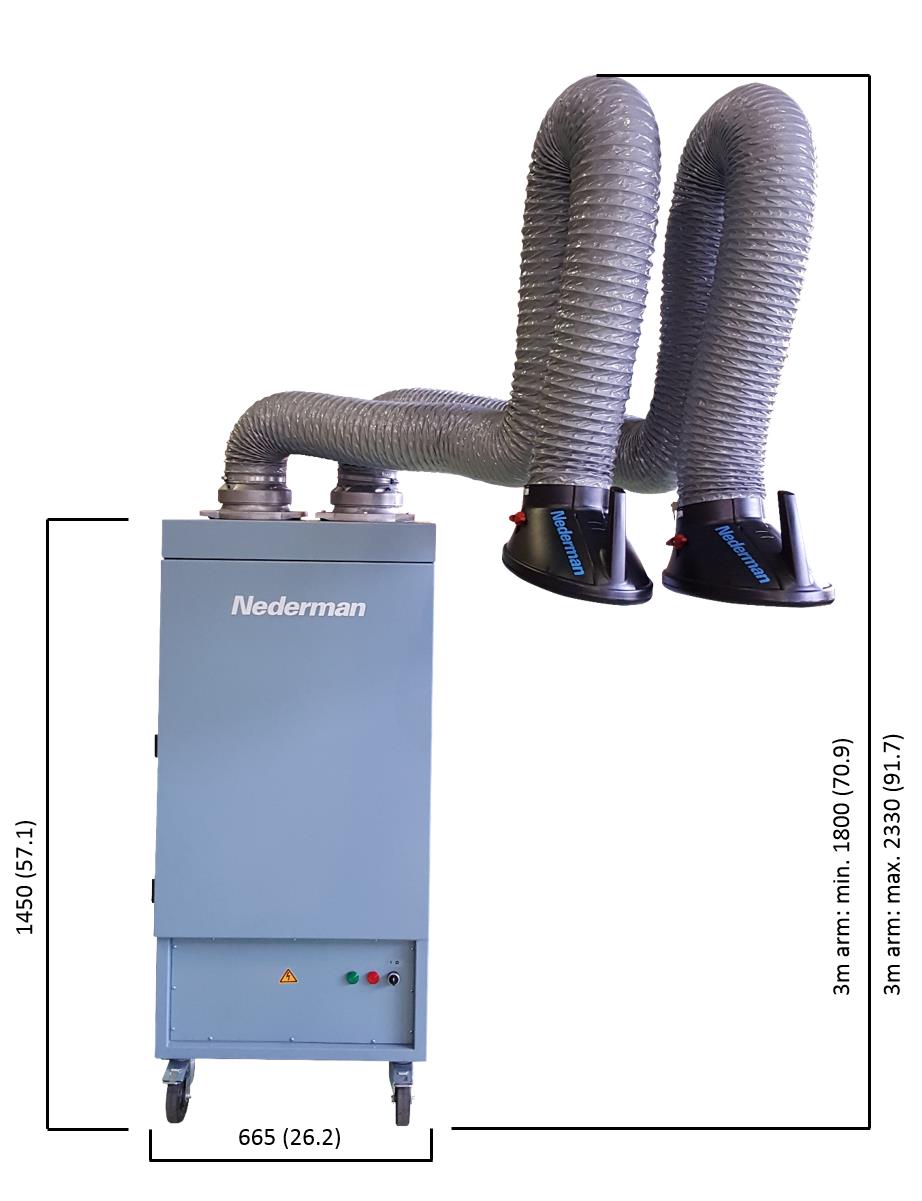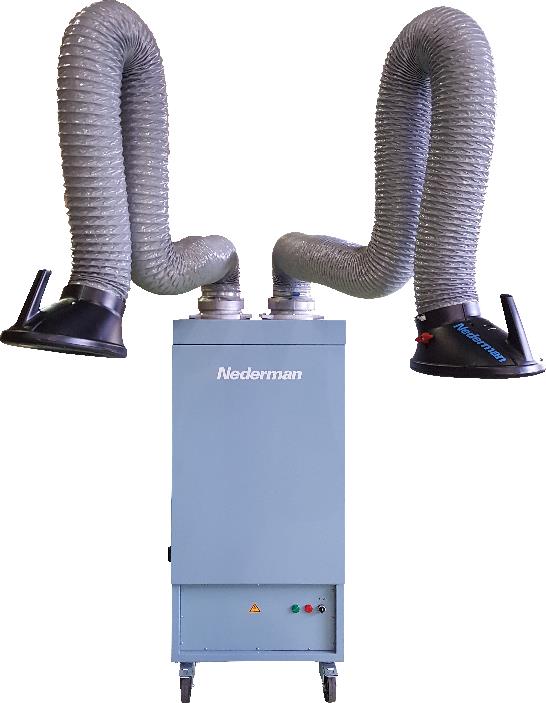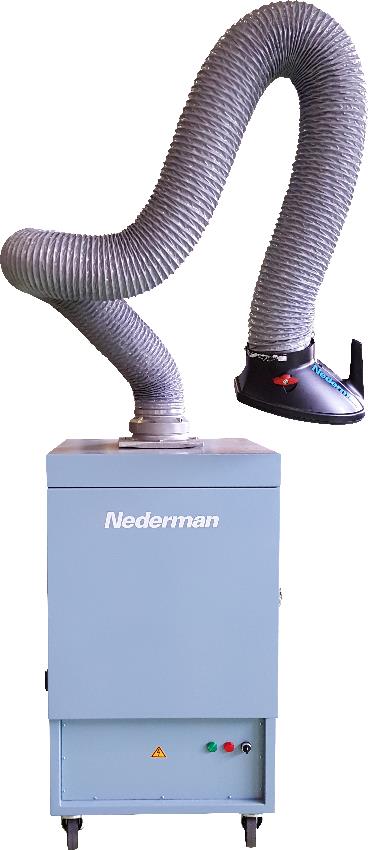 A mobile welding fume collector with high capture efficiency, product quality and cost-benefit ratio.
Nederman WeldFilter is a mobile welding fume extraction unit offering easy, trouble-free operation and flexible access. It captures fume near the arc or source of the fume, which is the most effective way to collect and remove fumes. WeldFilter EC10 is available with one arm that can be swiveled 360°.WeldFilter EC 20 is available with two arms that can be swiveled 360°. The extraction arm is flexible, easy to position and are not in the way during work. There is no impact on the welding process. Capture rate is excellent. The cleanable long life cartridge filter keeps low operating costs. The cleaning is made with an included blowgun from cleaning chamber and the dust is safely disposed in dust bin.
Includes 3 meter (10 ft.) long Extraction Arm which has unbeatable maneuverability.
Cartridge filter with high filtration efficiency and easy to replace
Cleanable cartridge ensures low operation cost
Equipped with Motor overload protection device to protect people and product
Highly efficient compact fan gives large air volume while low energy consumption