Power Reels & Retractable Reels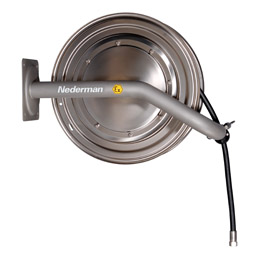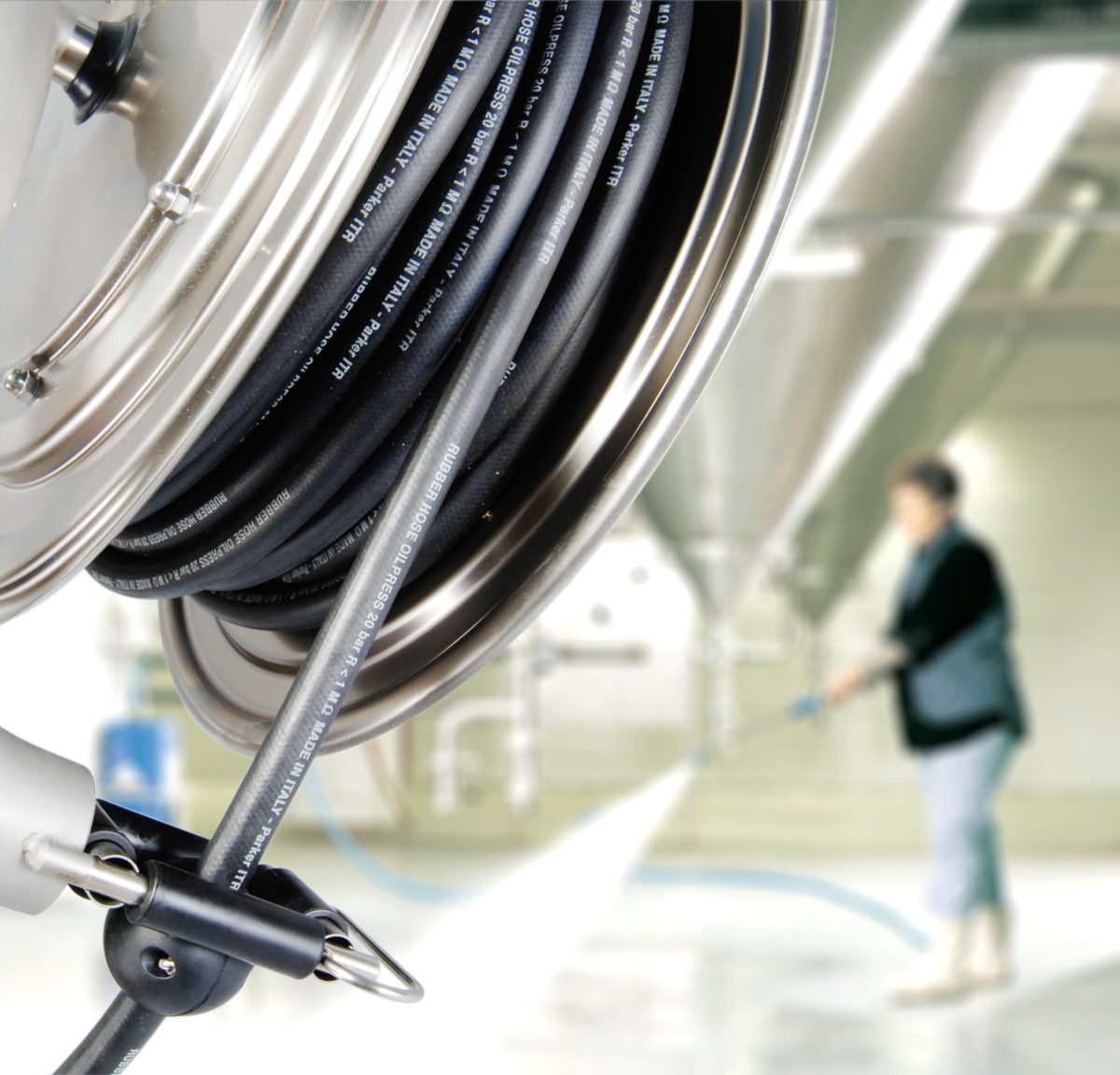 ATEX approved stainless steel hose reel when corrosive resistance is required.
The Nederman stainless steel hose reel 886 Ex is a robust hose reel with large hose capacity for heavy duty industrial use. This hose reel is constructed for environments where high hygiene and corrosion resistance is required.
886 EX hose reel in stainless steel is approved for use in zones 1, 2, 21 and 22 in accordance with ATEX 2014/34/EC, Equipment group II, Category 2G D.
Unique design makes easy cleaning
Up to 25 m (82 ft.) hose capacity
Meets international hygienic requirement
ATEX approved