High Vacuum Dust Collectors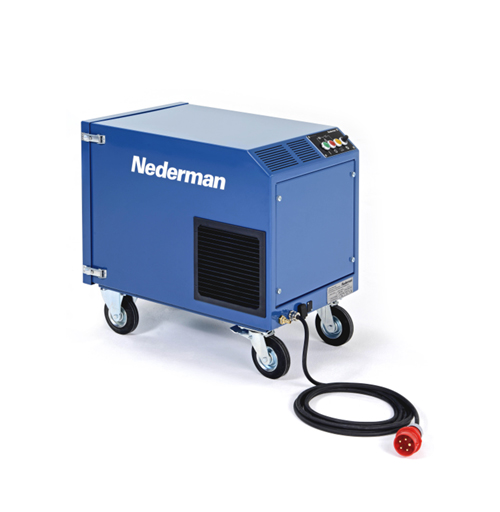 Mobile units for continuous welding application and for one or two users. Fumes extracted directly at the torch.
The Fume Eliminator 24/7 1.5 & 2.5 are mobile high vacuum units designed to extract welding fumes in a continuous basis. Connected to a welding torch with integrated extraction, the Fume Eliminator 24/7 1.5 & 2.5 units extracts the fumes directly at source for one or two welders. Automatic filter cleaning, side channel fans with high capacity and all special values that a Nederman product offers.
Upgrade with automatic start/stop function is available for user-friendly operation and improved energy efficiency.
Fumes are extracted efficiently during long shifts of welding thanks to the continuous run, efficient and maintenance-free side channel blower
Easy adjustment of air flow depending on application improves productivity and energy efficiency.
Efficient and automatic filter cleaning assures long filter life for low operating cost.
Integrated spark trap protects the FE 24/7 from sparks and minimizes the risk of damages to the filter cartridge.
Filtered air can be re-circulated even when particulates are from high alloy steel. The unit is W3 approved (EN 15012).