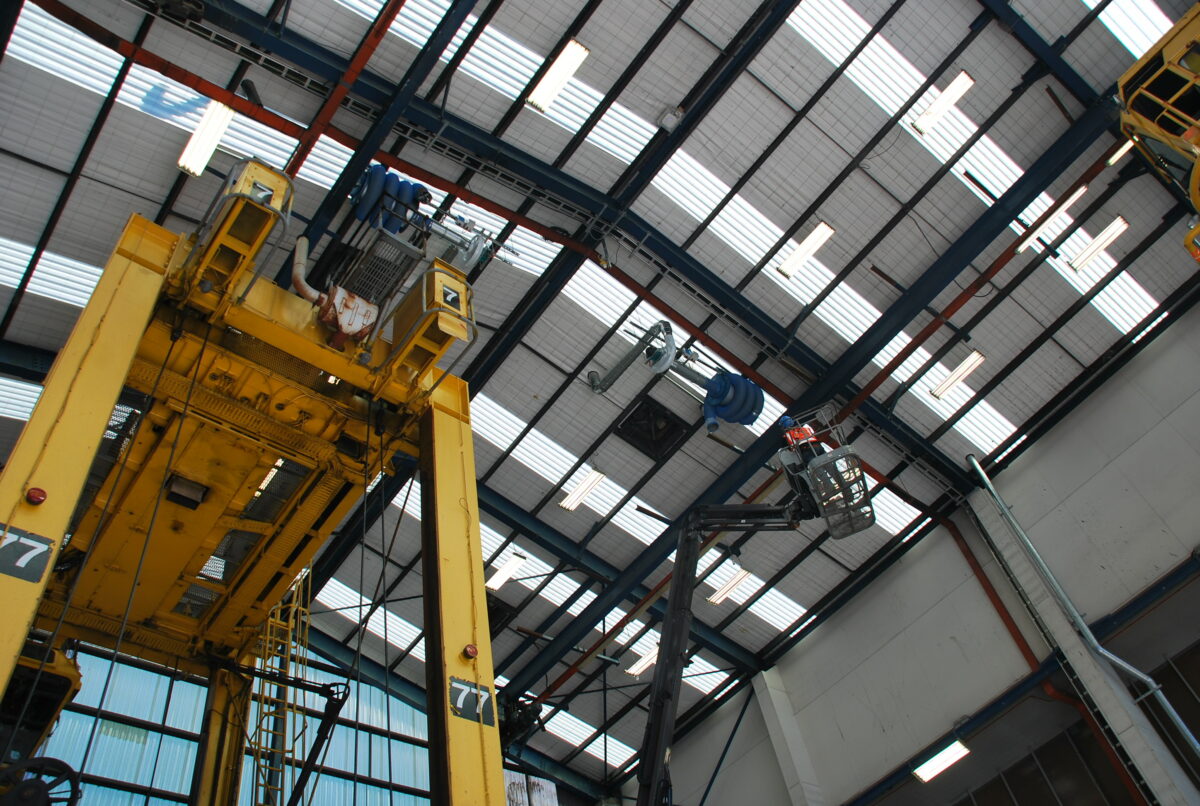 Atsource engineered vehicle exhaust extraction systems are not just for cars.
The Ports of Auckland Container Carriers are serviced inside a 14m high workshop onsite.
Each container carrier emits diesel fumes from a high-level engine.
Additional diesel fumes can be emitted from an Elevated Work Platform (EWP) that moves underneath the Container Carrier during service.
In accordance with health and safety standards, Ports of Auckland were aware that diesel fumes are a human carcinogen. In commissioning this system design and installation they were proactive in providing a safer and healthier work environment.
There can be, potentially 12 points of diesel fume emission; 6 x Container Carriers, and 6 x EWPs.
A fume extraction system that is capable of direct connection to the tailpipe of each machine was required, to ensure that vehicle fume emissions were totally eliminated from the workshop.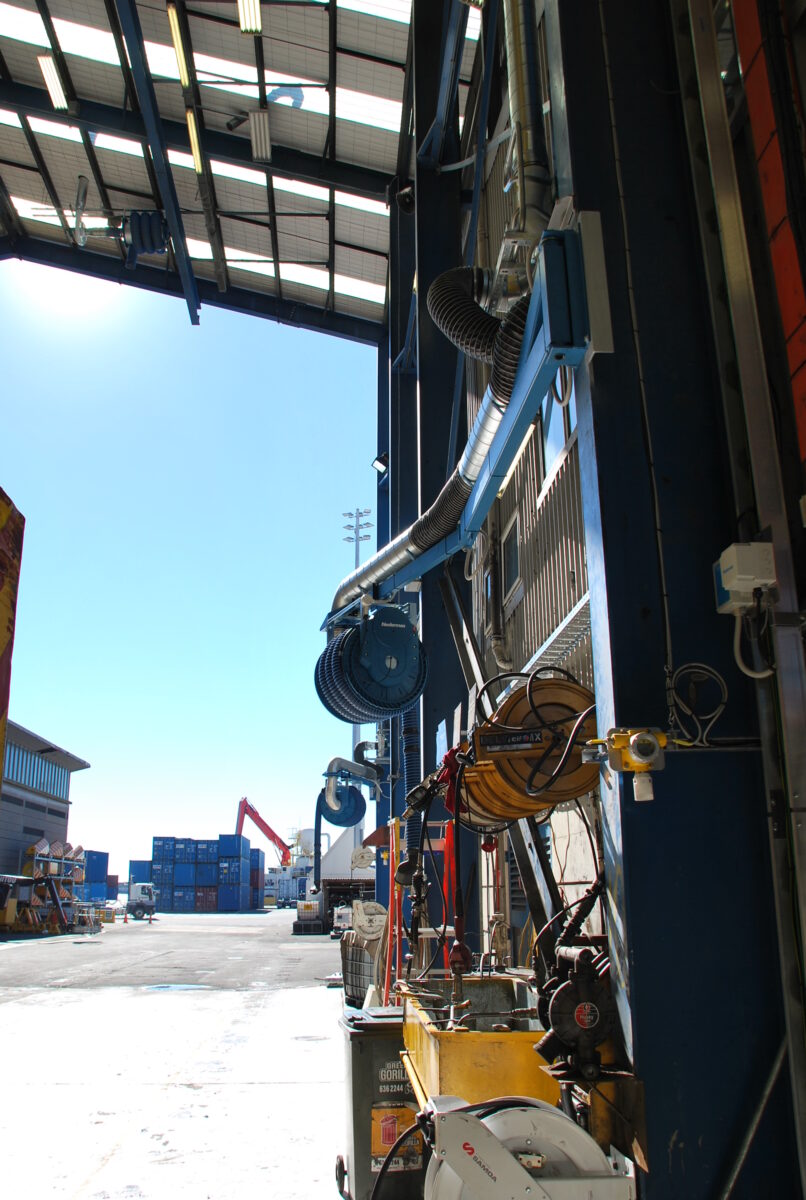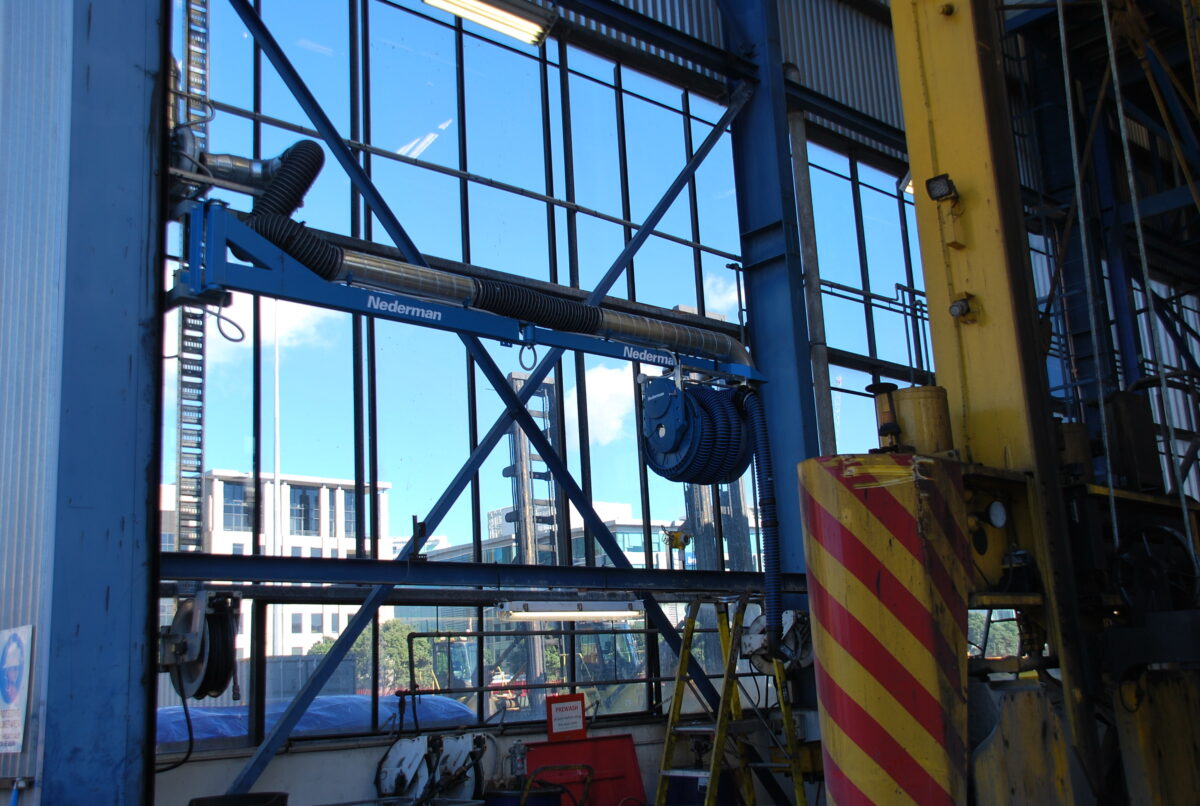 Container Carriers
We installed 6 x Nederman Motorised Exhaust Reels each with a wireless infrared control so that the exhaust hose can be retracted or extended remotely and safely from ground level.
Each Exhaust Reel has 7.5m of hose rated for 350oC temperature, and a purpose built nozzle for attachment to the Container Carrier exhaust pipe.
Each reel has a fan to provide extraction from each reel independently.
Elevated Work Platforms
6 x Nederman Extension Arms each with a Nederman Exhaust Reel were installed to allow fume extraction from the elevated work platforms.
Again, each system had its own fan to provide individual operation of each system.