Power Reels & Retractable Reels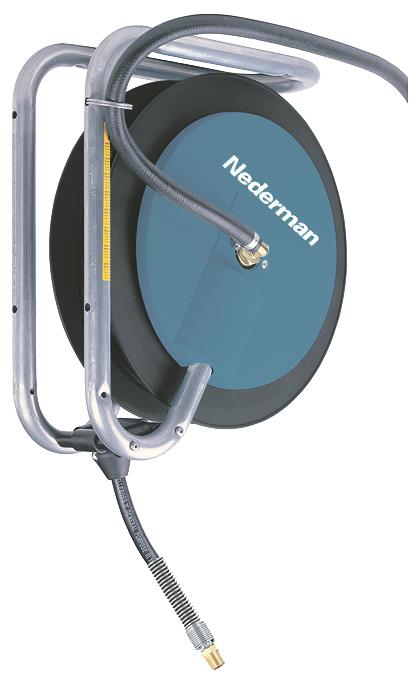 Versatile hose reel that can be mounted on wall or ceiling.
Medium-sized reel in robust open design. Thanks to the open design, the reels are very easy to service, maintain and keep clean. Can be installed on wall or on the ceiling. Versatile and easily installed in industrial and workshop environments.
Open design for easy cleaning and servicing
Unique stand design offers mounting flexibility