Power Reels & Retractable Reels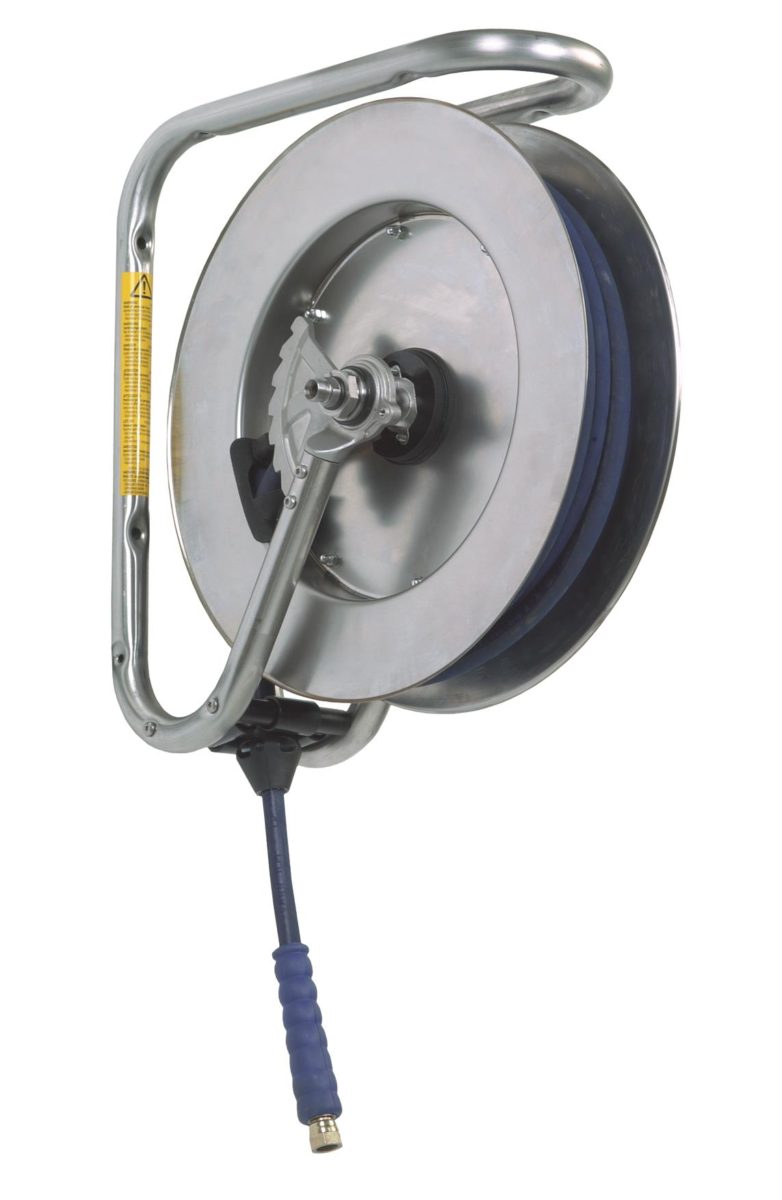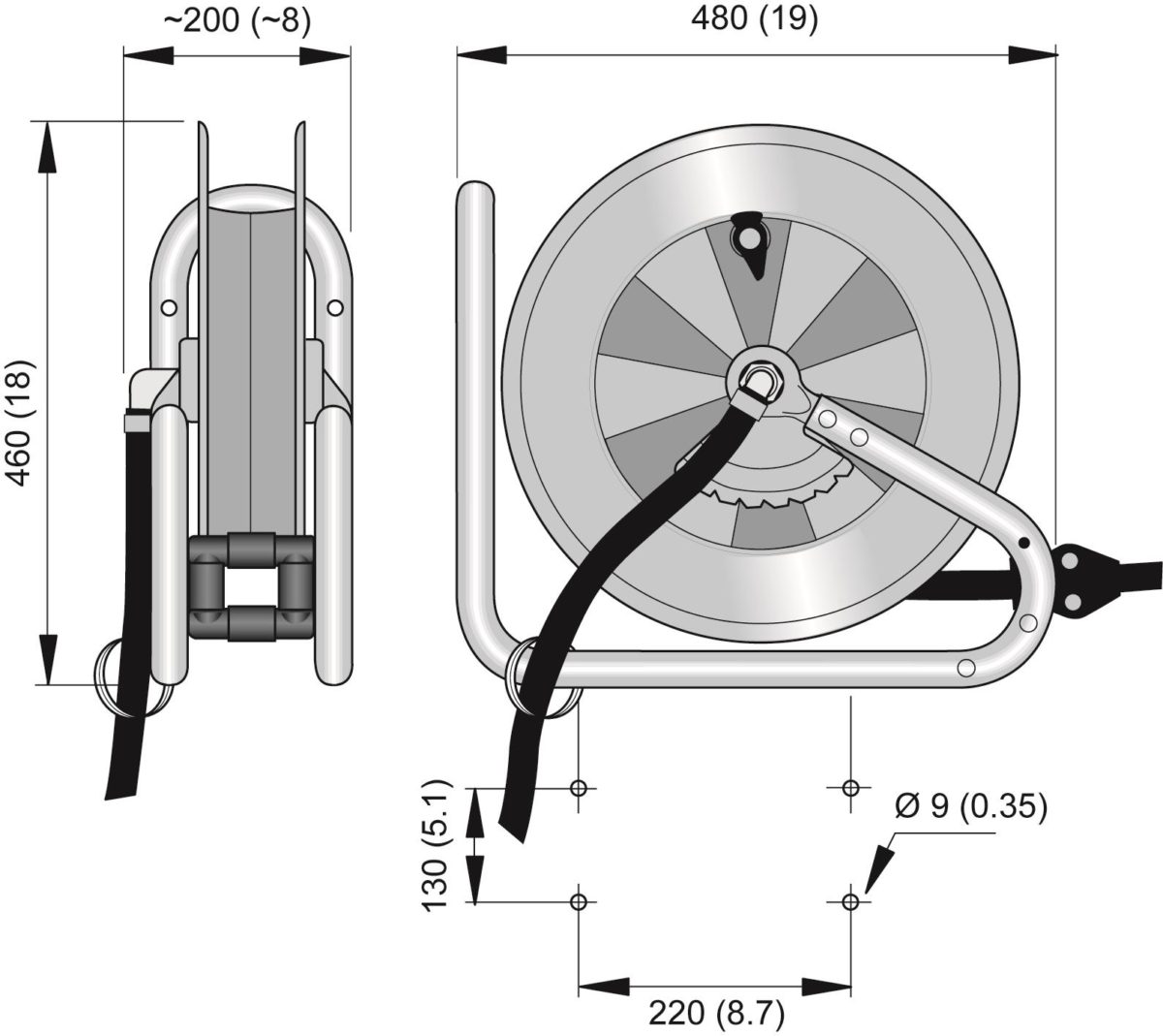 Medium sized open stainless steel hose reel.
Medium-sized open reel in stainless steel which is ideal in environments with high humidity, where hygiene is of the utmost importance and there is a risk of chemical attack. Thanks to the open design, the reel is very easy to service, maintain and keep clean. Can be installed on wall or on the ceiling.All components in stainless steel and chemical-proof composite.
Outlet position can be adjusted for optimum pull-out and pull-in angle.
Adjustable outlet minimizes friction
Available with low pressure water food grade hose as well as high pressure water hose