Power Reels & Retractable Reels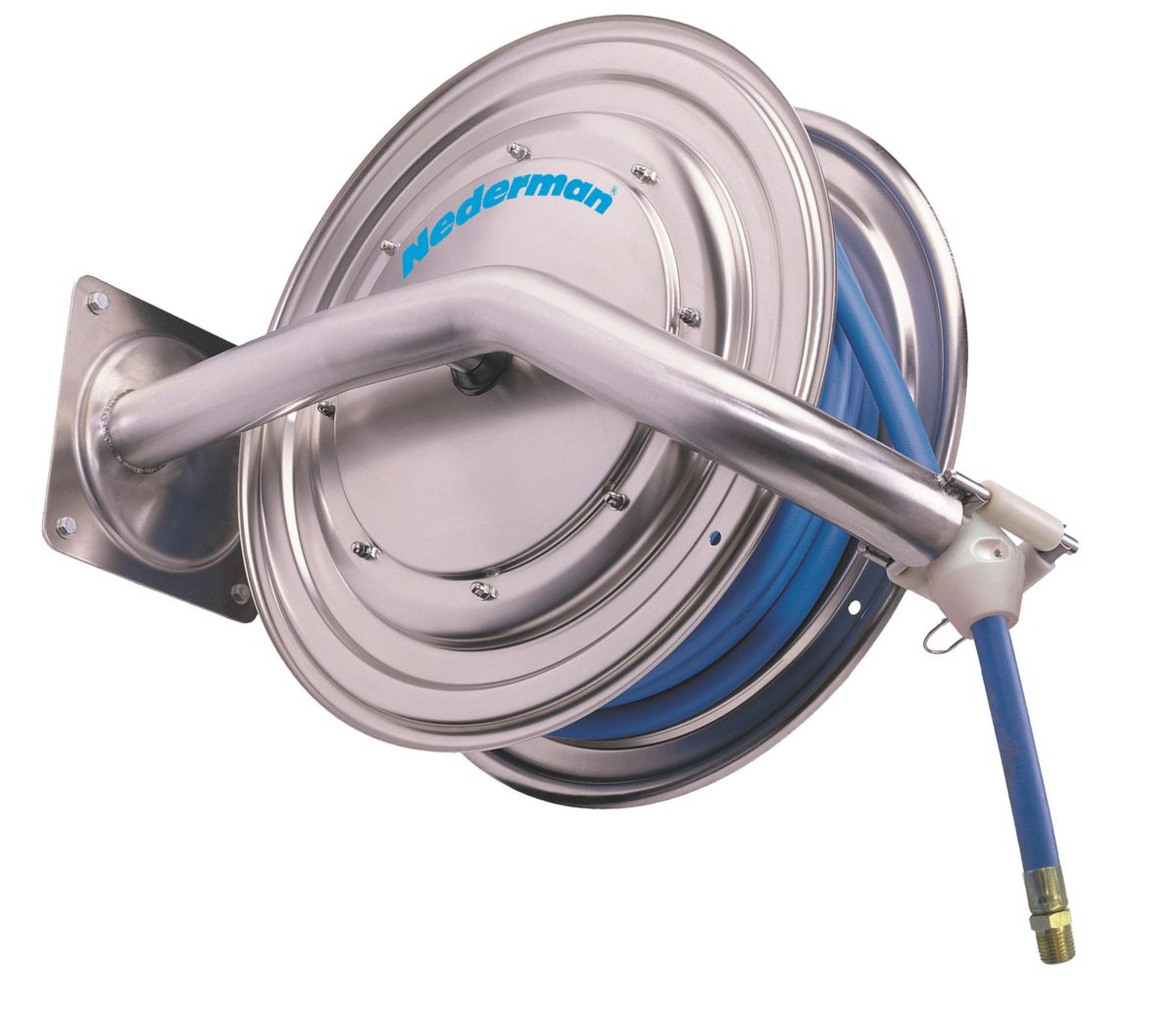 Stainless steel hose reel when corrosive resistance is required ideal for food processing industries.
This stainless steel hose reel, made entirely of stainless steel, is designed specifically for the food processing industry. It is very easy to clean thanks to rounded edges and features an easy to dismantle hose outlet, an externally mounted swivel, and a minimum number of material joints.
Unique design makes easy cleaning
Up to 25 m (82 ft.) hose capacity
Meets international hygienic requirement