Power Reels & Retractable Reels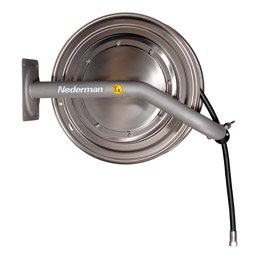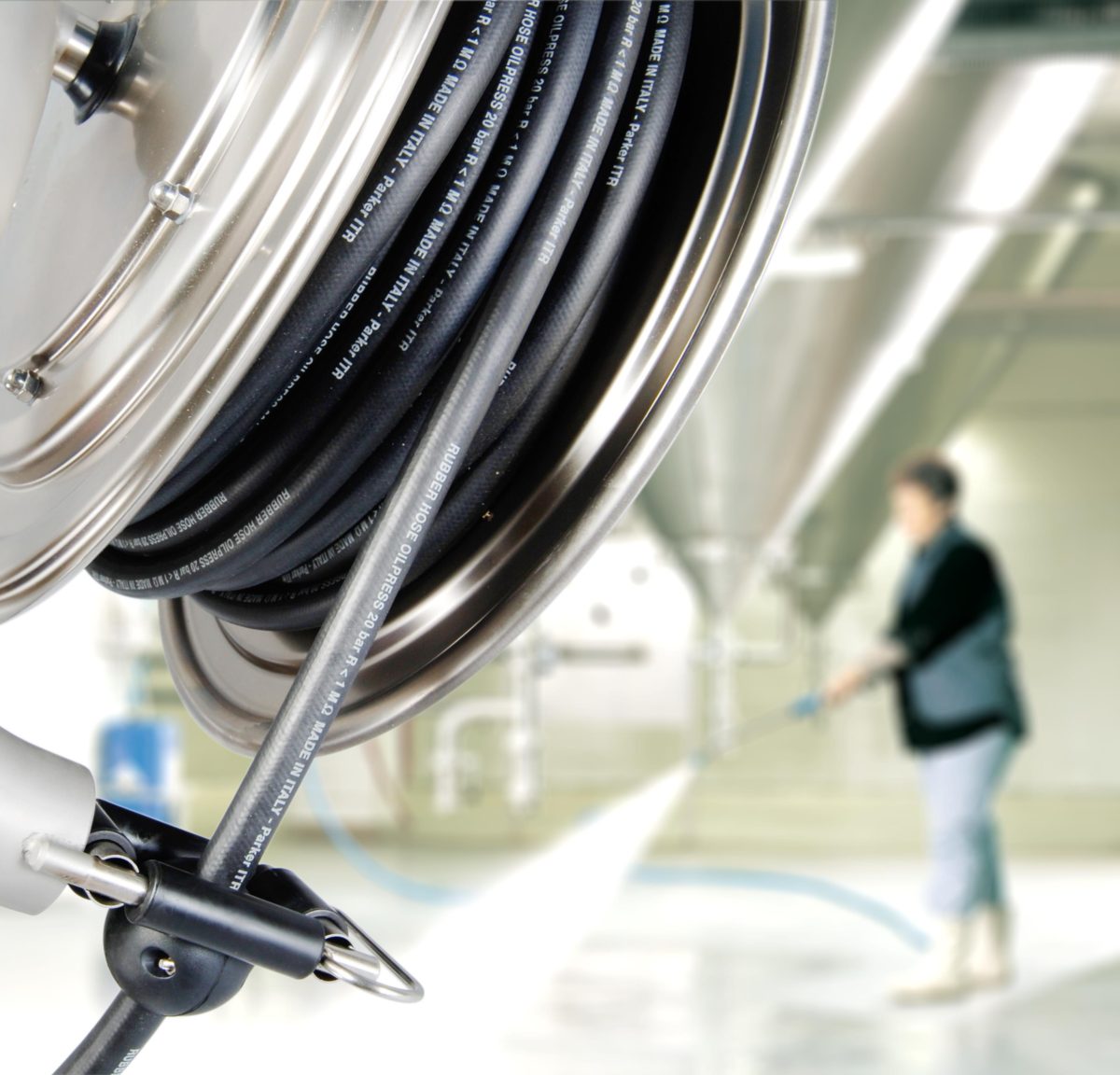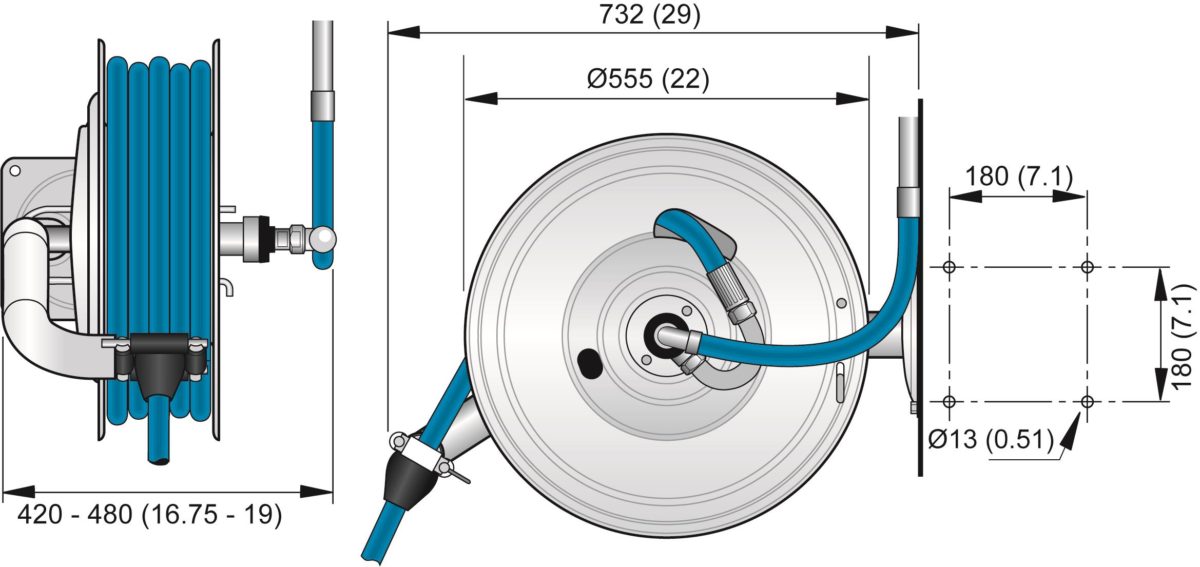 Medium sized open acid-resistant hose reel.
In very aggressive environments such as offshore production with a high salt content in the air, or in swimming pools and baths with a high chlorine content, or in other applications with aggressive substances, there may be a risk of corrosion with normal stainless steel (AISI 304 – SS 2333). For this type of application, Nederman offers a Series 886 Ex as shown above, but with all exposed components made of acid-resistant stainless steel, (AISI 316 – SS 2343) and chemically resistant composite. Approved for installation in ATEX zones 1, 2, 21 and 22 in accordance with ATEX 2014/34/EC. Equipment category 2GD, gas group IIB.