Power Reels & Retractable Reels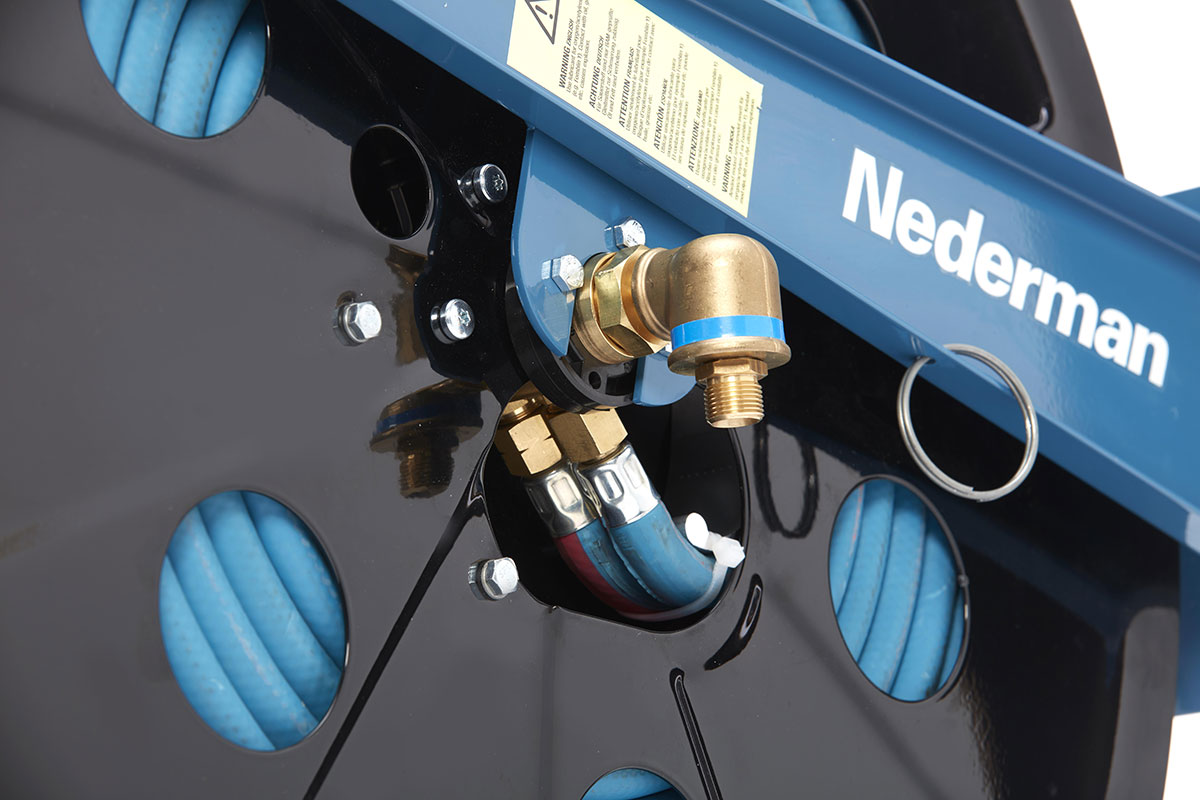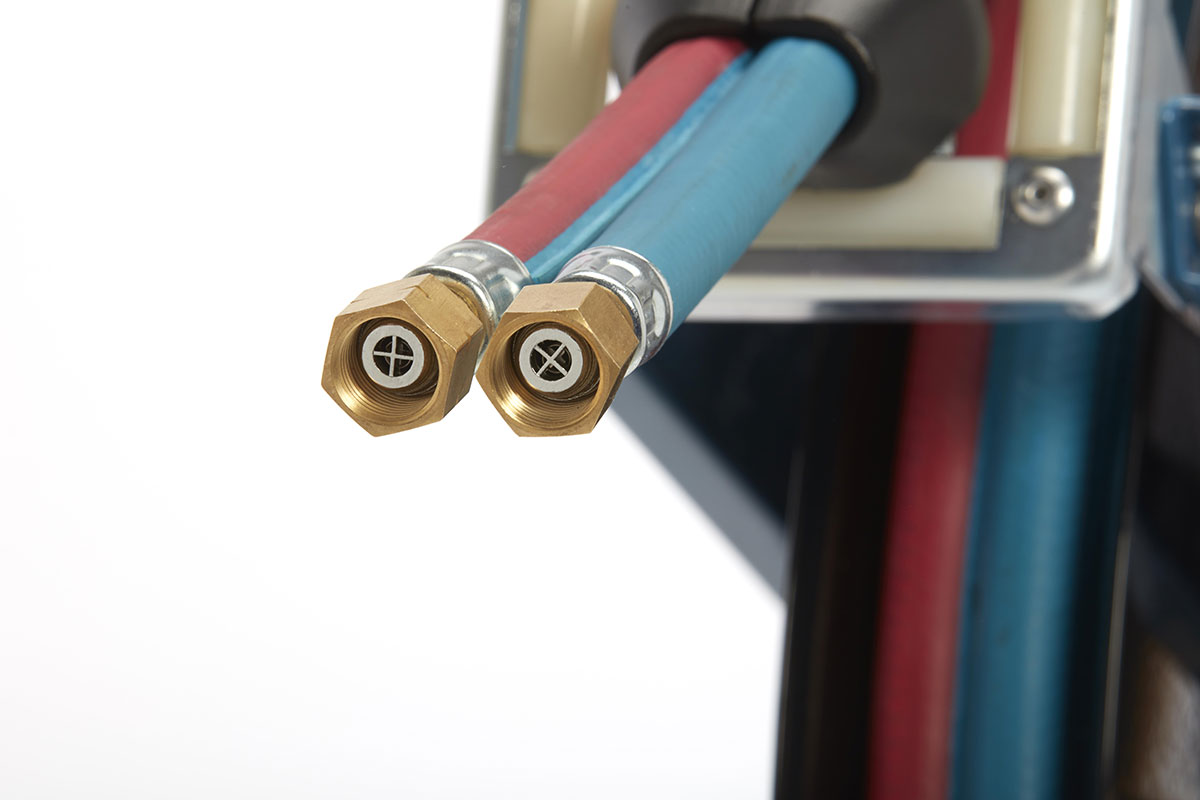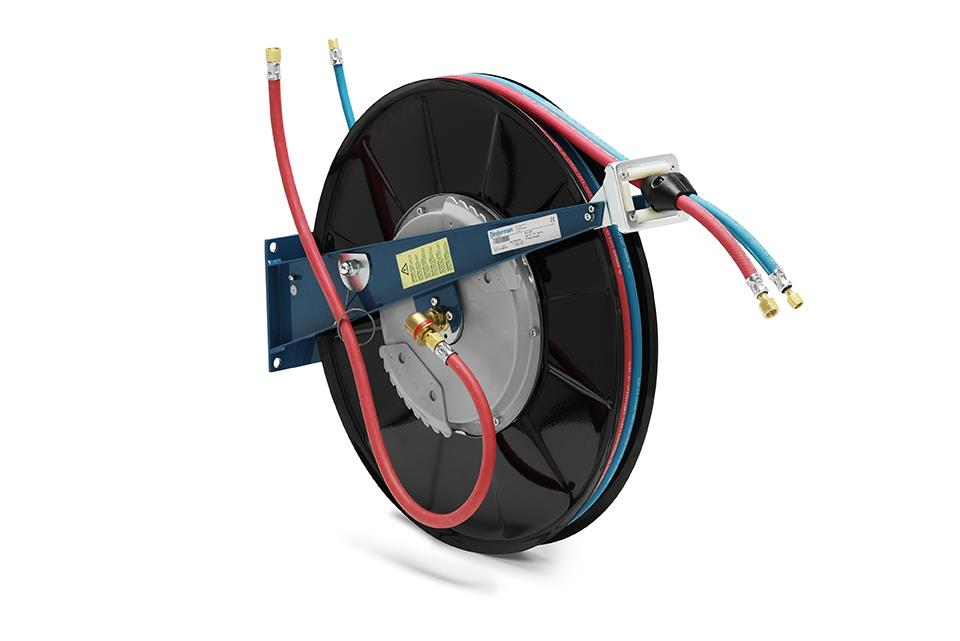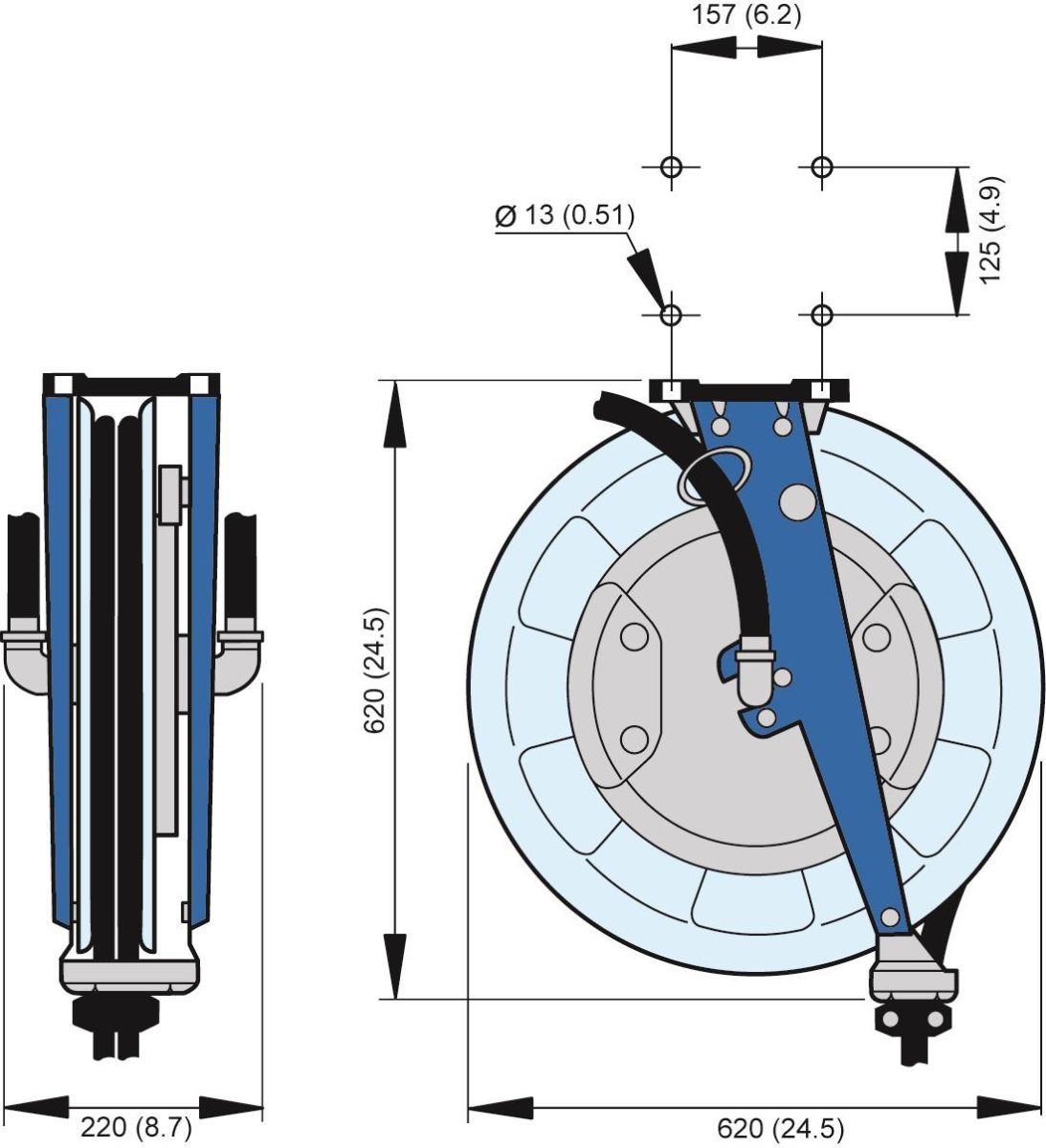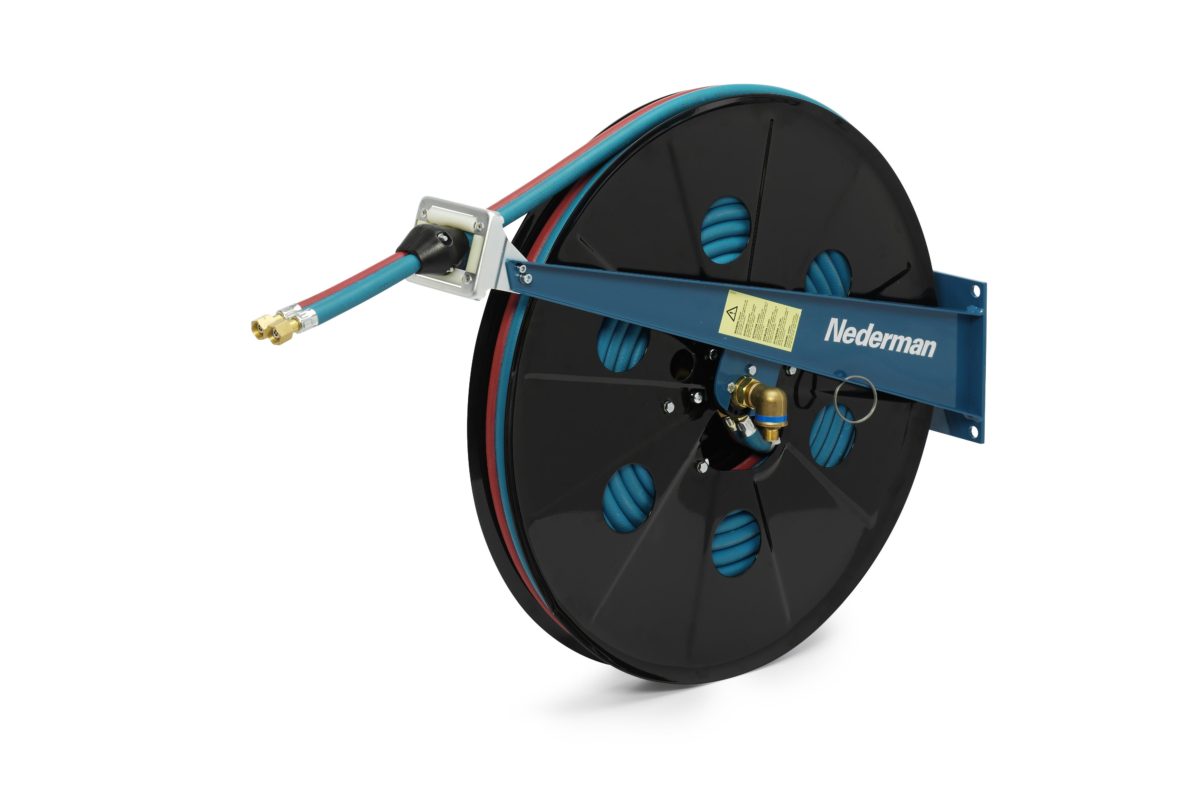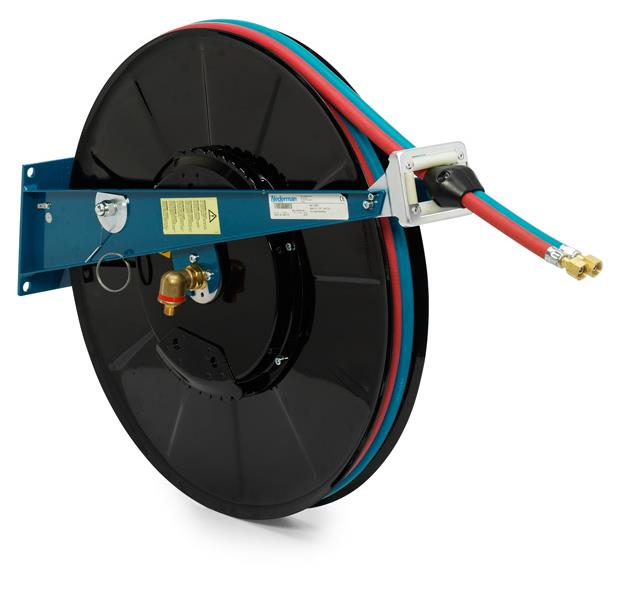 Welding reel designed for maximum safety in oxygen and acetylene welding applications.
The Hose Reel 876 represents the ultimate solution for oxygen & acetylene or oxygen & LPG welding in terms of safety, durability and easy handling.
Well ventilated, single layer hose feed and storage – highest safety and easy handling without tangles.
Open design for easy servicing
Four-way roller guides prevent hose wear.
Flexible – Easy to install on wall, floor or ceiling.