Low Vacuum Dust Collectors and Filters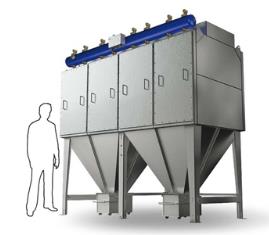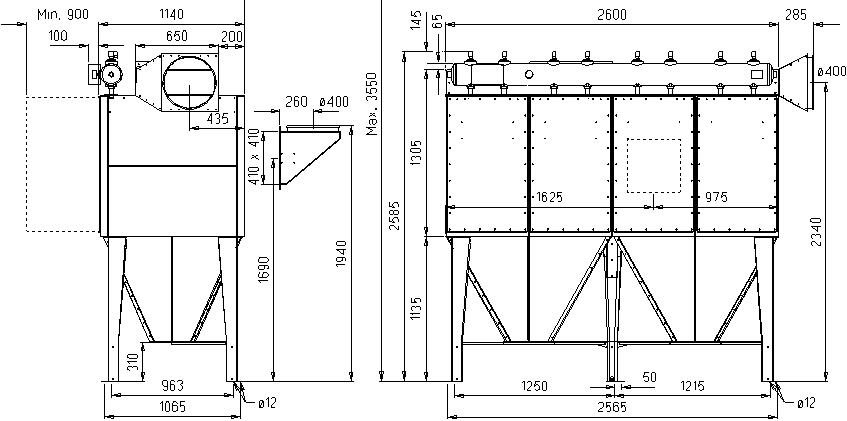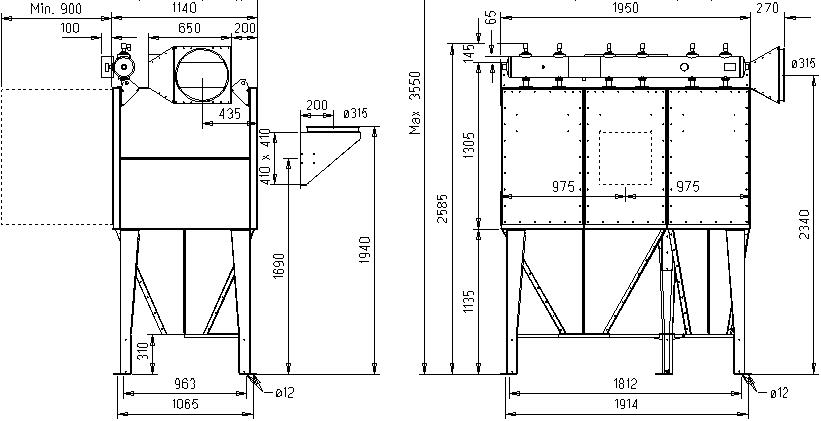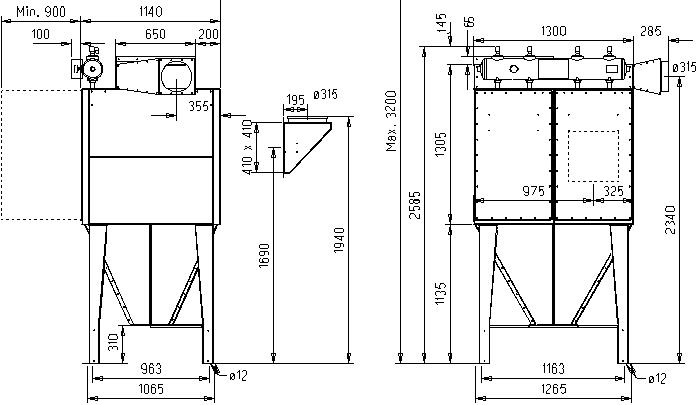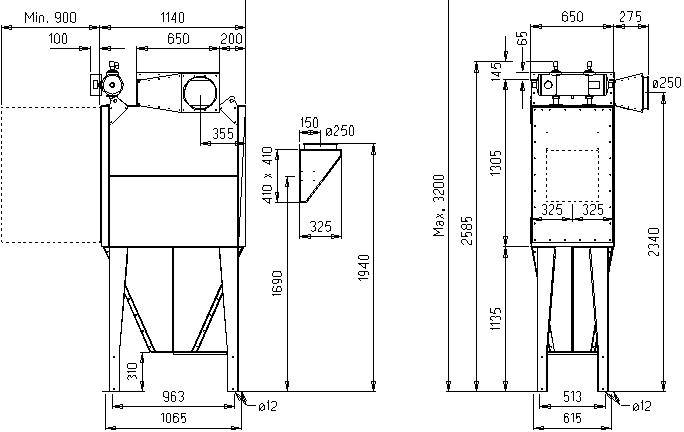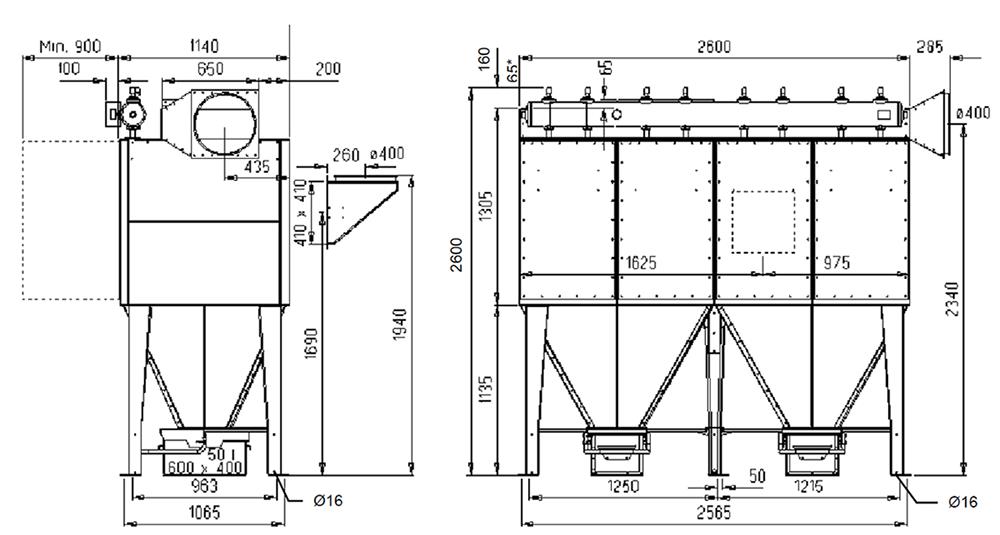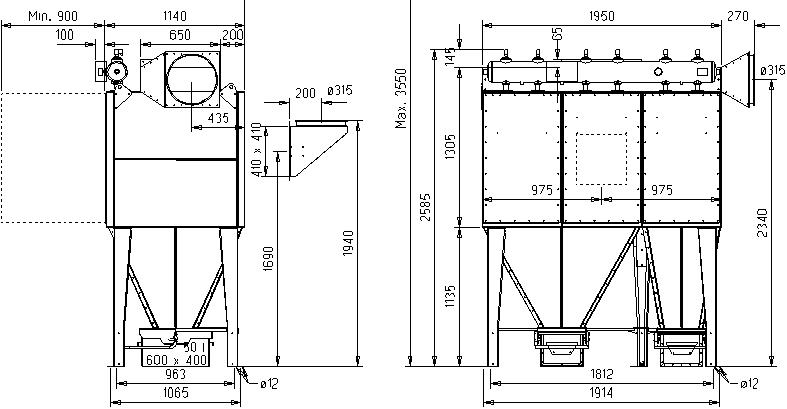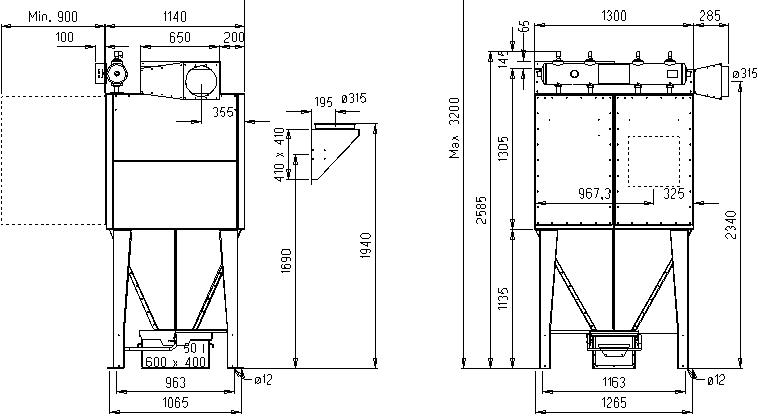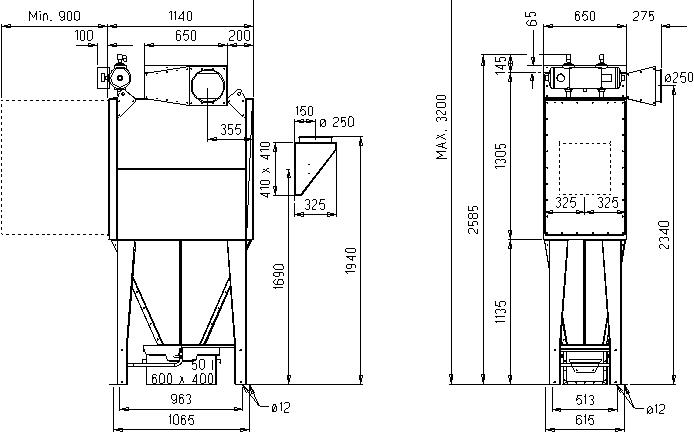 FMK – cassette_bag filter
Modular cassette dust collector, built for continuous use in industrial process filtration and dust collection applications
The FMK25 range is a reverse jet cassette dust collector. It was built for continuous use in industrial process filtration and dust collection applications. The FMK dust collector uses our long established fabric pocket cassette that is easily maintained through the front hinged doors. The cassette offers ample filter area and lasts longer than a cartridge.
Filter cassette materials for most applications are available, dependent on dust type, dust load and efficiency requirements.
Air Volume Range: 1.700 to 10.000 m3/hr (1,000 to 6,000 CFM)
Tough galvanised steel construction.
Weatherproof for exposed locations.
Integral pre-separation chamber
All maintenance from unit front
Efficient cross flow / down flow inlet air pattern
Wide range of integral or remote fans
Inlet and outlet dimensions 160, 250, 315, 400, 500 or 560 mm.
Measurement of differential pressure and control of the cleaning system: DFC-8M, energy supply 230 V – 50 Hz, 110V – 60 Hz.
Bulk materials handling – conveying, screening, sieving, mixing, bin/silo venting
Building materials manufacture and distribution
Processes with light or medium dust loading